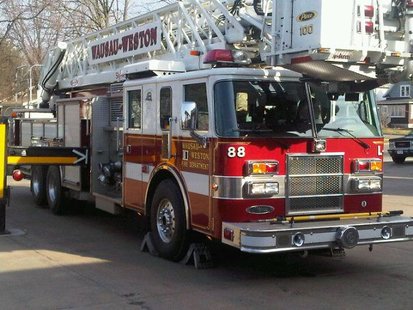 WAUSAU, Wis (WSAU) There was a car fire on Highway 51 last night.
44-year-old Randy Hoppe was traveling northbound through Wausau around 7pm. when he heard a loud pop underneath his hood. He was able to pull over. He said the engine was on fire when he opened the hood to investigate.
He wasn't injured. Firefighters were called to the scene to put out the fire. The car suffered heavy damage. Traffic was slowed while emergency vehicles were in the area. Everything was back to normal a half-hour later.