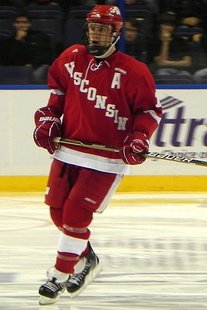 MADISON, Wis. (WSAU) - Colorado College blanked the Wisconsin men's hockey team Saturday 3-0, taking a weekend sweep of the WCHA series in Madison.
The Badgers outshot the Tigers 33-22, but couldn't find the net. Colorado College scored twice in the first period and was never threatened the rest of the way. Wisconsin goalie Joel Rumpel made 19 saves and Mark Zengerle's five-game point scoring streak was ended.
The Badger record falls to 1-4-1, including 1-2-1 in conference play.