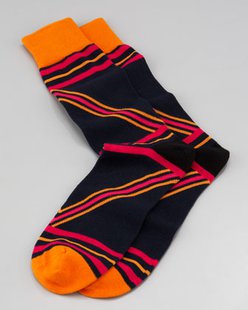 UNDATED (WKZO) -- There's been a lot of talk about them and the wait has finally ended. The Rob Kardashian luxury sock line has officially arrived.
For the price of $30, fans can get their Arthur George socks at Neiman Marcus just in time for the hoidays. Featuring everything from polka-dots, pinstripes, and argyle print, the luxury sock line offers an unconventional way to style your feet.
Rob Kardashian is the only male sibling in the very famous reality TV family show Keeping Up with the Kardashians.