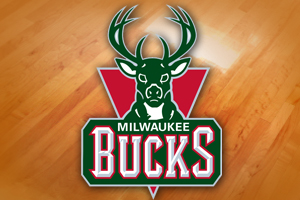 Milwaukee, Wi (WSAU) The Milwaukee Bucks will host the New York Knicks tonight.
Former Marquette guard Steve Novak continues to be a key reserve for the Knicks. He hit five three-pointers against Detroit last Sunday, while scoring 18 points in that contest. New York has lost three of its last four, and is coming off a seven-point overtime defeat at Brooklyn on Monday night.Carmelo Anthony had 35 points and 13 rebounds for the Knicks in that game.
The Knicks are 9-and-4. The Bucks are 7-and-5, after beating the Bulls in Chicago by one on Monday night to end a three-game losing streak.
Milwaukee's reserves staged a major comeback, after coach Scott Skiles benched his starters in the third quarter with the Bucks down by 27 at that point. Ekpe Udoh (epp-ee you'-doh) and Beno Udrih both scored 11 down the stretch. You can hear the game on Foxsports1390 AM & 93.9 FM at 6:40