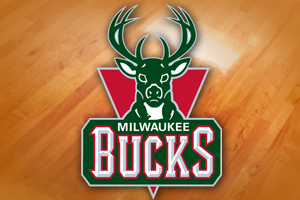 MINNEAPOLIS, MN (WSAU) The Milwaukee Bucks will play the Minnesota Timberwolves tonight in Minneapolis. And Bucks' coach Scott Skiles has talked about changing his starting line-up, as he tries to solve problems with a struggling front-court.
Center Samuel Dalembert and forwards John Henson and Tobias Harris only scored two points among them in Wednesday night's 14-point home loss to the New York Knicks. Dalembert played the most – and he went scoreless in 15 minutes with four rebounds. Skiles could start Mike Dunleavy at the small forward spot, but he says Dunleavy has been invaluable off the bench.
Third-year pro Larry Sanders could start if he wasn't struggling. He's only scored 22 points in his last six games. Power forward Epke Udoh has played solid defense off the bench. Center Joel Przybilla started last Saturday night, but did not play in the next two games. And power forward Drew Gooden has not played at all in the regular season yet. Luc Richard Mbah a Moute started at small forward last season, but he's still getting over knee surgery from this summer.
The Bucks are 7-and-6 going into tonight's game against the Timberwolves, who are 6-and-8.