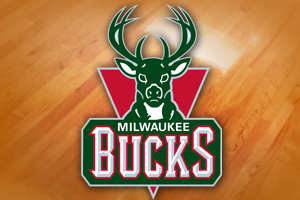 MILWAUKEE, WI (WSAU) The Milwaukee Bucks ranked in the middle among N-B-A teams in three-point shooting last season – and coach Scott Skiles wants to do better this year. The Bucks hit 34-and-a-half percent of their shots from beyond-the-arc – and the top team, San Antonio, made 39-and-a-third percent of their treys during the lockout-shortened 66-game schedule.
Forward Ersan Ilyasova was second in the league last season by hitting 45-and-a-half percent, a vast improvement from the 29-percent he hit the year before. Skiles does not expect Ilyasova to stay on a tear – but he believes Mike Dunleavy can repeat his nearly 40-percent clip, and Brandon Jennings could improve upon his 33-percent mark.
Skiles also expects a lot of threes from shooting guard Monta Ellis. He shot 36-percent from three-point-range during this last full regular season when he was with Golden State.
The Bucks open their October exhibition schedule tonight in Canton Ohio against Cleveland.