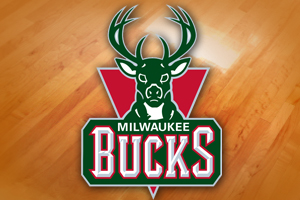 - MILWAUKEE, WI (WSAU) Milwaukee Bucks' forwards Tobias Harris, Larry Sanders, and Ekpe Udoh all had their rookie contracts extended today. All three options run through the end of next season in mid-2014.
Harris had the third year of his four-year rookie contract picked up – while Sanders and Udoh both had their fourth seasons guaranteed. Under the N-B-A's collective bargaining agreement, only the first two years of a rookie contract are guaranteed – and the third and fourth seasons are both team options.
The 20-year-old Harris is currently battling for a starting job at small forward. He averaged five points and two-and-a-half rebounds in 42 games a year ago as a rookie. Sanders, a third-year pro, led the Bucks with 76 blocked shots in 53 games. Udoh played in 11 contests after being traded from Golden State in the deal that brought Monta Ellis to Milwaukee and sent Andrew Bogut out West.
The Bucks face Charlotte in a day game today. The regular season begins next week.