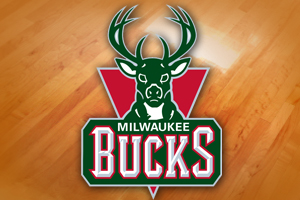 MILWAUKEE, WI (WSAU)The N-B-A regular season begins tonight with a pair of games, but the Milwaukee Bucks won't start their campaign until Friday night at Boston. In the meantime, Bucks' coach Scott Skiles is still trying to set his player rotation – something he didn't complete during the recent exhibition season in which the Bucks went 3-and-5.
The Bucks had a full-scale scrimmage yesterday, and second-round rookie Doron Lamb was among the standouts. Skiles says Lamb has played well since returning from a torn elbow ligament that kept him out for most of training camp. The guard from Kentucky scored 12 points in 23 minutes last Friday night against Minnesota – and he had 12 points in 20 minutes the day before at Charlotte. Skiles says there's a good chance that Lamb will be part of the Milwaukee rotation against the Celtics if he continues his strong performance at practice this week.
Meanwhile, Bucks' swingman Mike Dunleavy missed practice yesterday with a sprained foot. But Skiles expects him to play in Friday night's opener.