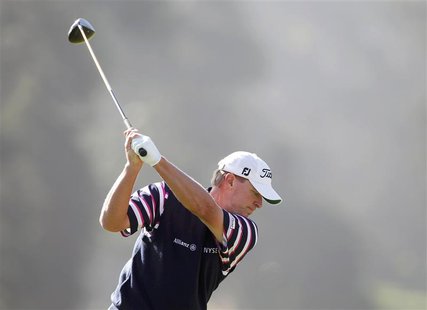 CHICAGO, ILL (WSAU) Madison golfer Steve Stricker is okay, after he jumped out of a moving cart that slid sideways down a hill. It happened yesterday during a practice round at the Ryder Cup near Chicago.
Assistant U-S captain Scott Verplank was driving the cart when it fell out of control. Stricker's caddie, Jimmy Johnson, was thrown from the vehicle – and Stricker's golf clubs and bag went flying as the cart did a 360 on the hill. Stricker said he bailed out and ran down the rest of the hill. It happened when Verplank drove down a steep bank on the grass – and he slid when he hit the brake to slow down.
Stricker had just hit his tee shot on the Par-three 17th hole at Medinah Country Club – where he and the rest of the U-S team will play against a European squad beginning tomorrow.