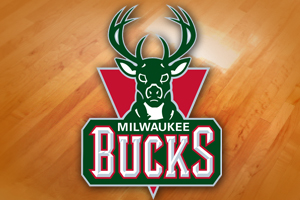 Milwaukee, Wi (WSAU) The Milwaukee Bucks crushed Charlotte at home last night, 131-to-102. The Bucks' point total was the highest since January of 2009, when they scored 133 against Dallas. Milwaukee reduced its magic number to three to secure the final Eastern Conference playoff spot with nine games left. And the Bucks pulled to within one-and-a-half games of Boston for the second-to-last post-season slot, after the Celtics lost at Minnesota by 10.
Larry Sanders led Milwaukee with a career-high 24 points and 13 rebounds against the Bobcats. Ersan Ilyasova added 22, and J-J Redick added 20 off the bench – his highest point total since being traded from Orlando in February. Monta Ellis had Milwaukee's best all-around game with 19 points, a career-high 14 assists, and six steals.
Bucks' forward Luc Richard Mbah a Moute missed the contest with an undisclosed illness. Kemba Walker had a game-high 27 for Charlotte, which was without Michael Kidd-Gilchrist who was at a funeral.
The Bobcats have now lost 5-of-6, while the Bucks won for only the second time in their last seven outings. It was also the first time since January 29th that Milwaukee won by more than 10 points. They'll host Minnesota on Wednesday night.