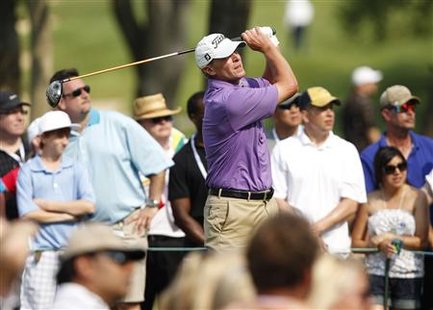 AUGUSTA, GA (WSAU) Steve Stricker of Madison will be Wisconsin's only golfer at The Masters, which begins on Thursday at Augusta National. The 46-year-old Stricker continues to play for his first major title – and he's hoping that his lighter schedule this year will keep him more refreshed and better-focused. So far, it appears to be working.
Stricker placed second in the season-opening Hyundai Tournament of Champions – and he finished second to Tiger Woods at the W-G-C's Cadillac Championship. Stricker is playing in just a handful of tournaments this year – and he does not even plan to be in the Fed-Ex Cup playoffs if he qualifies.
Stricker is the only P-G-A player to win multiple tournaments in each year from 2009-through-2011. But the majors have been a different story. Stricker has only had two Top-10 finishes in those events in the last four years – sixth in the 2009 Masters, and seventh at last year's P-G-A Championship.