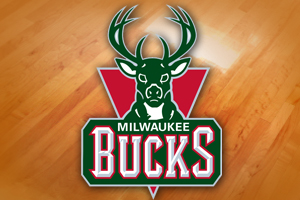 ATLANTA, GA (WSAU) The Milwaukee Bucks are looking for any kind of momentum going into the playoffs – but it won't be easy tonight, when the Bucks play the Hawks in Atlanta. Milwaukee is 0-and-2 against the Hawks this season, and Atlanta is going for its first season sweep of the Bucks in 16 years.
Milwaukee has lost 12-of-its-last-17, with seven straight losses on the road. That does not bode well for a team that made the playoffs for the first time in three years, and is hoping to pull off an upset in the first round against their most likely opponent, the Miami Heat.
The Bucks are coming off a 10-point overtime loss at Orlando on Wednesday night, in which they lost starting center Larry Sanders to a lower back injury, and point guard Brandon Jennings to a sore Achilles. It was not immediately known if they could play tonight.
The Bucks are 37-and-41. Atlanta is 43-and-36, after beating Philadelphia by 23 on the road on Wednesday night.