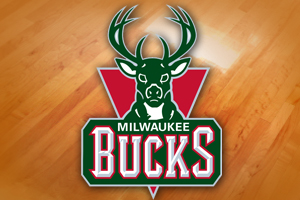 MILWAUKEE, WI (WSAU) The Denver Nuggets have a lot to play for, when they take on the Bucks in Milwaukee tonight. The Nuggets need just one more regular season win to clinch home-court advantage in the first round of the playoffs.
But they'll have to do it without their leading rebounder. Kenneth Faried buckled his ankle while going for a layup last night. It happened in the first three minutes of Denver's 118-to-109 win over Portland. X-rays turned up negative, but an M-R-I might reveal more today.
The Nuggets were without their leading scorer, Ty Lawson, until last night when he had 12 points and 10 assists against the Trail Blazers. Lawson helped the Nuggets win their team-record 55th game under former Bucks' coach George Karl.
Meanwhile, the Bucks are locked into the eighth-and-final playoff spot with two regular season contests left. After tonight, the Bucks close out their regular campaign on Wednesday night against Oklahoma City.
And then, it's a best-of-seven series with Eastern Conference leader Miami, which opens this weekend in South Florida. The Bucks will end their season below .500. They're currently 37-and-43 – and coach Jim Boylan is desperately looking for some type of momentum, after the Bucks have lost 11-of-their-last-14.