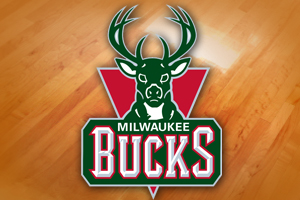 Milwaukee, Wi (WSAU) The Milwaukee Bucks continued their nose-dive going into the N-B-A playoffs, with a home loss to Denver last night 112-to-111. Monta Ellis gave the Bucks the lead with a three-pointer from the right corner with 14-point-two seconds left. Ty Lawson gave the Nuggets the lead by hitting an 11-foot running jumper with nine-point-three seconds to go. J-J Redick had an open three-point attempt at the buzzer – but he missed it, as Milwaukee dropped its fifth straight contest to fall seven games below .500.
Denver's victory gave the Nuggets home-court advantage in the first round of the Western Conference playoffs. Milwaukee was locked into a series with Miami in the East – but the Bucks were looking for any hint of momentum going into the post-season this weekend. Ellis missed yesterday's shoot-around with an intestinal illness – but he willed the Bucks to 38 points, one short of his season high.
Bucks' guard Brandon Jennings returned from an Achilles' injury and had four points and four assists in 29 minutes. Center Larry Sanders is still out with a lower back. John Henson started in his place, and had 14 points and 15 rebounds.
Lawson scored 26 for the Nuggets, as they won a team record 56th game under former Bucks' coach George Karl.
Milwaukee will close out its regular season tomorrow night at Oklahoma City.