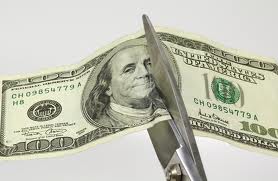 BARABOO, WI (WTAQ) - The state Natural Resources Board will start deciding on Wednesday how to deal with new cuts in the Stewardship Program which preserves nature and recreational lands.
At a meeting in Baraboo, the board will discuss the cuts made in the new state budget by Governor Scott Walker and his fellow Republican legislators.
They slashed the program's bonding authority to buy new lands from $60 million a year to $47.5 million over the next year, and $54.5 million the year after that.
Also, the DNR cannot buy any land outside of existing project boundaries – and the agency must sell 10,000 acres of Stewardship lands to private interests by 2017.
The Stewardship program was started in 1989, mainly with the goal of preserving Wisconsin's most pristine nature lands. Since then, Republicans say the program's debt has spiraled out of control.
Minority Democrats said the cuts would reduce opportunities for outdoor recreation. Environmental groups lamented that nature has become polarized, just like most other politics.