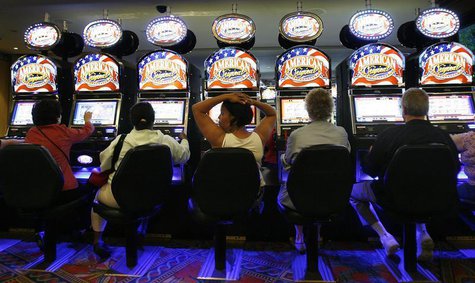 MADISON, Wis. (WSAU) - The State of Wisconsin will now review a proposal for a new casino proposed by the Menominee tribe near the Wisconsin-Illinois border. Governor Scott Walker announced Friday they will start the process of reviewing the proposal.
In a statement, Walker said, "Given the approval by the federal Bureau of Indian Affairs for the proposed Menominee casino, we will move forward with evaluating this casino using the criteria previously laid out by my Administration. The three criteria are: no new net gaming, community support, and consensus among the 11 sovereign nations. As I have discussed with tribal leaders and representatives during my regular quarterly meetings with all the tribes, we will move forward with a 60-day comment gathering period for the tribes following the federal government's approval. My administration will begin reaching out to tribal representatives ahead of the beginning of the comment period to ensure all the tribes have the opportunity to provide feedback."
The U.S. Bureau of Indian Affairs approved the Keshena based tribe's plan to convert the former Dairyland Greyhound Park to a casino with a hotel and convention center facility, over 31-hundred slot machines, 75 blackjack tables, and a large retail shopping space.
Kenosha county residents approved the proposal in 2004. It would be built in phases if approved.
The opposition to the new casino complex is mostly from another tribal gaming operation. The Forest County Potawatomi Tribe already has a gaming operation not far from Milwaukee, and they're not anxious to see competition from the Menominee forty miles away. They are considering litigation if the new project proceeds.
The Potawatomi tribe earned nearly $368 million dollars from its casino in 2011. They claim the proposed Kenosha casino would cut their revenue by $150 million a year.