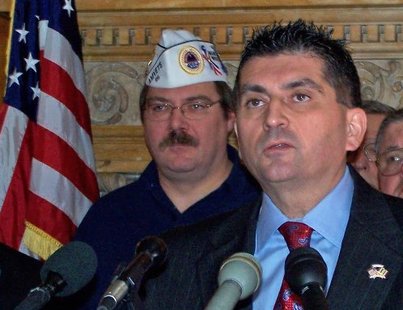 RHINELANDER, Wis. (WSAU) - A group of Republican legislators will be bringing state officials to Rhinelander today to hear about veterans issues in the Northwoods.
Senator Tom Tiffany and Representatives Mary Czaja and Rob Swearingen along with Veterans Affairs Secretary John Scocos will be holding a listening session this morning. Tiffany says this is about the concerns of veterans. "If they have concerns, we want to hear about them, but if they have questions we want to hear about them. If they have suggestions on how veterans are dealt with."
He's hoping that vets will come with ideas and thoughts on how to better the process of handling veterans benefits and claims with the state. "If they have suggestions on how we can change programs so they're more effective, if there's new things that we can do, we want to hear those things."
That meeting runs from 10 am to noon at the Veterans Center on Coon Street in Rhinelander. All are welcome to attend.
If you are unable to attend you can send your input to Tom Tiffany's office at sen.tiffany@legis.wi.gov. You can also learn more about veterans' events and benefits at www.WisVets.com or call 1-800-WIS-VETS (947-8387).