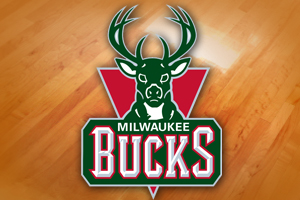 MILWAUKEE, WI (LEARFIELD-WSAU) The Milwaukee Bucks lost their fifth straight home game, 107-to-101 in double overtime last night to the New York Knicks. Andrea Bargnani missed a three-pointer with 11-point-three-seconds left that could have put the Knicks in front by one. John Henson then sent the game to a second overtime with a tip-in at the other end.
J-R Smith put New York in front for good with a jumper early in the second O-T. Carmelo Anthony then finished off the Bucks by scoring eight-of-his-29 points. The Knicks led by as many as nine in the second quarter, but there were 19 lead changes and 11 ties in the third-and-fourth periods.
Former Buck Beno Udrih scored 21 for New York. Tyson Chandler had nine points in his first game since November fifth. Milwaukee point guard Brandon Knight had 36 points in nearly 50 minutes. He also committed eight of the Bucks' 22 turnovers. Henson had 20 points and 14 rebounds.
Bucks' shooting guard O-J Mayo missed the game, while attending the funeral of a grandmother. Milwaukee only dressed eight players.
19-year-old rookie Giannis Antetokounmpo became the youngest player to start an N-B-A game since 2006, and the youngest in Bucks' history. He had 10 points and seven boards.
The Knicks won their seventh straight over the Bucks despite being out-scored at the free-throw line 25-14. Milwaukee coach Larry Drew said he felt his team wore down mentally, as they dropped their 15th of 18 games after starting at 2-and-2.
The Bucks will play at Cleveland tomorrow night.