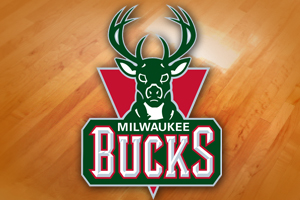 DENVER, COL (WSAU) The Denver Nuggets needed a last-minute surge to beat the Milwaukee Bucks last night, 112-to-104 in Colorado. The Bucks led by 15 at the half, and by seven after the third period. Milwaukee was still up by seven in the closing minutes, when Denver finished the game with a 19-to-4 run.
Guards Brandon Jennings and Monta Ellis committed three key turnovers during that stretch. Coach Jim Boylan said the Nuggets used a fast, switching defense by its smaller players – and it caused problems for his team. Boylan said he wanted to stay with a big and punishing lineup – but they had to re-adjust as the game slipped away.
The loss ruined a career night by Bucks' veteran center Samuel Dalembert. He made his first nine shots on his way to a career-high 35 points, with 12 rebounds. Ty Lawson and Danilo Gallinari each scored 22 for Denver, which has now won seven straight for the first time in over two years. It was also the Nuggets' sixth consecutive home victory.
The Bucks got a scare with 4:41 left when their shot-blocking leader Larry Sanders fell hard on his back and right hip, while challenging a dunk shot. He was helped off the court, and he said afterward that X-rays turned up quote, "nothing severe." Milwaukee dropped to three games above .500 with the loss. The Bucks play at Utah tonight.