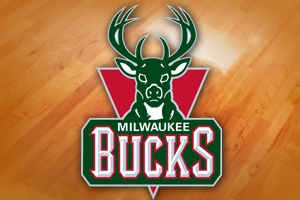 UNDATED (WSAU) Former Milwaukee Buck Charlie Villanueva nailed a three-pointer with less than 10 seconds to go, then Rodney Stuckey ensured a Detroit win with a pair of free throws. The Pistons edged the Bucks 105-100 last night.
Brandon Jennings scored 26 to lead Milwaukee and it was his tough fadeaway shot with just under 48 seconds left which gave Milwaukee a 100-98 lead. Detroit scored the last seven.
Playing without Larry Sanders, two Milwaukee frontcourt performers came up with double-doubles. Ersan Ilyasove scored 15 points and took down 10 rebounds, while Samuel Dalembert scored 14 with a dozen rebounds.
Neither side managed to post a lead of more than three points in that hard-fought final period.