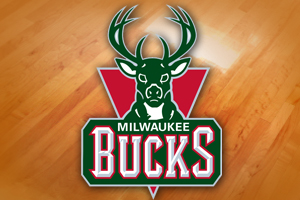 MILWAUKEE, WI (WSAU) The Milwaukee Bucks have their closest thing to a "must win" game tonight, when they host Philadelphia. The Bucks are on a four-game losing streak, and they lead Philly by only three games for the eighth-and-final playoff spot in the Eastern Conference.
Tonight's game is the last one before the All-Star break – and if the Bucks win, it would give them something positive going into the second half. It would put them one game over .500, with a four-game cushion in the playoff race.
A win by the 76'ers would close the gap to two games and put the Bucks below .500 going into the break. Philly is 22-and-28, while the Bucks are at 25-and-25.
Milwaukee center Larry Sanders saw a doctor in Chicago yesterday about his bruised lower back that's not healing after he was injured eight days ago at Denver. And the Bucks have not been the same since losing him.
Milwaukee has lost six-of-its-last-seven, and they're 9-and-9 since coach Jim Boylan took over for Scott Skiles in early January.