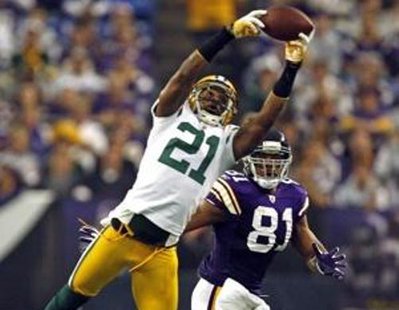 UNDATED (WSAU) NFL.com is reporting that the Green Bay Packers will release star defensive back Charles Woodson.
Woodson's agent also says he expects Woodson to be released. He's hinting that Woodson may want to play for another team last season.
"They're getting ready to release him. It's part of the business," agent Carl Poston said. "I just talked to him. He sounds like he has a lot of football left. He'd like to go play for a contender, win another Super Bowl."
Woodson reportedly sent out a Twitter message from a winery that he co-owns saying "Thank you Green Bay it's been a great run."
Woodson was the NFL's defensive player of the year in 2009. He would have received a $9 million payment if the Packers wanted to keep him for next season. Green Bay has drafted a number of promising younger defensive backs in recent years, and Woodson has suffered several injuries for the last two seasons.