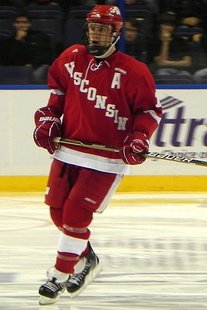 BEMIDJI< MN (WSAU) Wisconsin women's hockey coach Mark Johnson earned his 300th career victory with the Badgers last night, in a 2-nothing shutout at Bemidji State.
Molly Donner and Brianna Decker scored, as the sixth-ranked Badgers improved to 16-9-2-and-2 in the W-C-H-A and 20-9-and-2 overall.
Last-place Bemidji has just five conference wins, and is 6-23-and-2 overall. The teams will close out their two-game series – and their regular seasons – this afternoon.