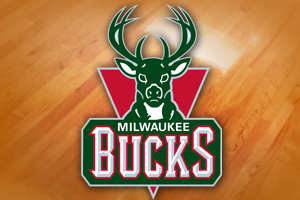 MILWAUKEE, WI (WSAU) Al Horford made a hook shot with five-point-nine seconds left to give the Atlanta Hawks a 103-to-102 victory over the Milwaukee Bucks last night at the B-M-O Harris Bradley Center. Milwaukee blew a seven-point lead in the final three-and-a-half minutes.
Guard J-J Redick, whom the Bucks acquired in a Thursday trade with Orlando, had 16 points and seven assists in 35 minutes off the bench. He said he got confused in the fourth quarter when coach Jim Boylan started calling plays he didn't recognize. But Redick said it won't take long to straighten that kind of thing out. The nearly sell-out crowd gave the former Duke star a huge ovation when he entered the game. Redick said the last thing he wanted to do was start his Milwaukee tenure with a loss.
Horford had 23 points and 11 rebounds for Atlanta. Former Wisconsin Badger Devin Harris scored 21. Ersan Ilyasova led the Bucks in scoring with 19. Larry Sanders pulled down 19 rebounds, one short of his career high. But it wasn't enough, as the Bucks lost their third straight game, and their ninth-in-their-last-11.
Milwaukee still has a three-and-a-half game lead for the final Eastern Conference playoff spot, but they dropped to two-and-a-half behind Boston for the Number-seven slot. The Bucks' next game is on Tuesday night at Dallas.