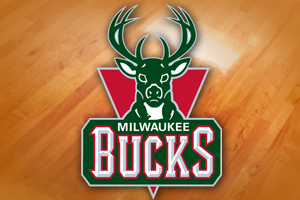 MILWAUKEE, WI (WSAU) The Milwaukee Bucks will play their first game of the New Year tonight at home against San Antonio. The Spurs have the N-B-A's third-best record at 25-and-8, with a six-game winning streak on the heels of back-to-back wins over Dallas and Brooklyn on Sunday and Monday nights.
Spurs' guard Tony Parker scored 20 points in just 25 minutes on Monday, in a 29-point San Antonio victory over the Nets. Parker has scored at least 20 in each of his last three games.
The Bucks are coming off a Sunday night loss at Detroit, which followed an emotional home win over Miami last Saturday. The Bucks are 16-and-13, tied for second in the N-B-A's Central Division at a game behind first-place Indiana.
You can hear the game on Foxsports1390 & FM 93.9 at 7:10