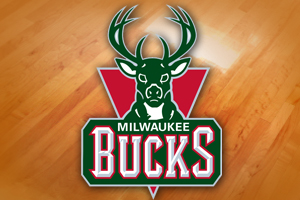 MILWAUKEE, WI (WSAU) The Milwaukee Bucks lost to San Antonio at home last night, 117-to-110, in a game that was not as close as the final score indicated. The Spurs jumped out to a 69-52 halftime lead – the most points scored against the Bucks in a half this season. Milwaukee got to within nine in the fourth quarter. But the Spurs went on a 10-0 run which put them up 104-85 at that point – and they held on to win their seventh straight game.
36-year-old Tim Duncan showed that he still has plenty left in the tank. The Spurs' power forward had 28 points, 13 rebounds, and six assists. Guard Tony Parker had 23 points and 11 assists, as he and Duncan burned the Bucks in a pick-and-roll game all night long.
The Bucks only forced eight turnovers, while committing 16 themselves. Both teams shot well. The Spurs hit 51-percent to Milwaukee's 49.
Brandon Jennings scored 31 points for Milwaukee, and rookie John Henson added a season-high 20. The Bucks have lost two straight, and they fell to third place in the N-B-A's Central Division at 16-and-14, two games behind front-running Indiana.
The Bucks will host the Houston Rockets tomorrow night.