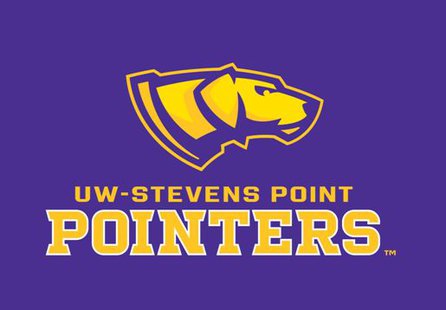 STEVENS POINT, WI (UWSP) - Five different Pointers tallied goals as the UW-Stevens Point men's hockey team skated past St. Olaf on Friday evening, 5-2.
The Pointers took an early lead when Evan Dixon (Novi, MI) found the back of the net five minutes into the first period. Six minutes later, Kyle Politz (Elko, MN/Apple Valley) added a goal of his own, giving the Pointers the 2-0 advantage going into the second period.
UWSP continued its scoring attack in the second period as Alex Kromm (Penticton, BC) and Dylan Wizner (Bemidji, MN/Bemidji) tallied goals to put UWSP in front 4-0.
The Oles refused to go away, scoring their first goal less than a minute into the third off the stick of Jeff Harris. St. Olaf capitalized again as Bryan Glynn cut the deficit to two, 4-2, with another Ole goal.
The Pointers shut down the Oles late game charge as Garrett Ladd (Fenton, MI) closed the door with a goal just five minutes before the end of regulation.
Seven different Pointers recorded an assist on the evening.
UWSP will face-off Saturday evening against St. Mary's at home in another nonconference match-up. Face-off set for 7 p.m. at Willett Arena.
This link will take you to UW Stevens Point Athletics webpage, with photos and individual statistics:
Pointers score five in nonconference win over St.Olaf