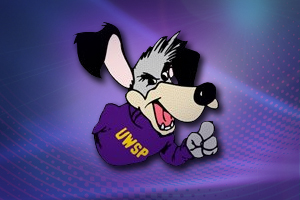 STEVENS POINT, WI (UWSP) – For the second straight night, the Pointers spread the wealth, as four different players scored a goal and senior Nick Graves (Hewitt, WI/Ashwaubenon) stopped all 11 shots on net he faced as the UW-Stevens Point men's hockey team rolled to a 4-0 victory over St. Mary's.
Captain Jerry Freismuth (Grosse Pointe, MI/North) started the scoring in the first period, scoring at the 13:38 mark of the game's opening period.
Joshua Daley (Pittsburgh, PA) and Kyle Heck (Plover, WI/SPASH) tallied goals in the second, giving the host Pointers a 3-0 edge after two.
In the third, Dylan Wizner (Bemidji, MN/Bemidji) scored at the 5:09 mark to give UWSP the four-goal edge.
The Pointers defense held St. Mary's to just 11 shots on net, and Graves turned away all of them en route to his first victory since Nov. 3 against Augsburg, also a shutout.
This marks the seventh time this season UWSP has held an opponent to under 15 shots on goal.
The Pointers (10-6-1) returns to action with a weekend series against St. Scholastica Jan. 11-12 in Duluth, Minn. Action both nights is scheduled for 7 p.m.
The following link connects you with the UW-Stevens Point Athletics website for photos, statistics, and a postgame interview:
Pointers roll past St. Mary's for second straight win