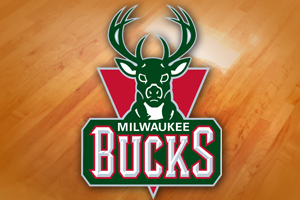 MILWAUKEE, WI (WSAU) The Milwaukee Bucks have beaten the Chicago Bulls twice-in-a-row for the first time in eight years. And they improved to 2-and-0 under new coach Jim Boylan with a 104-to-96 victory last night at Chicago's United Center.
Bucks' point guard Brandon Jennings scored 35 points. Twenty of those came in the third quarter, after Jennings said he got tired of hearing trash talk from the Bulls' Nate Robinson. When he hit a three-pointer, Jennings stole one of Robinson's celebration moves when he stretched his arms out just over the ground and glided toward the middle of the court. Robinson scored 13 of his 19 points in the first quarter – and he couldn't stop Jennings once he got going after halftime.
The Bucks also had 15 blocked shots – including seven by Larry Sanders, who now leads the N-B-A in that department. Sanders has had at least one block in five straight games – the longest streak by a Milwaukee player since Kareem Abdul-Jabbar in 1973.
The Bucks were down by seven at the break, and they shot 54-percent in the second half as they outscored Chicago by 15. Carlos Boozer had a double-double in his sixth straight game for the Bulls with 22 points and 11 rebounds.
Chicago snapped a three-game winning streak, as the Bucks moved to within two-and-a-half games of first-place Indiana in the Central Division while holding onto the seventh Eastern Conference playoff spot. The Bucks will host Detroit tomorrow night.