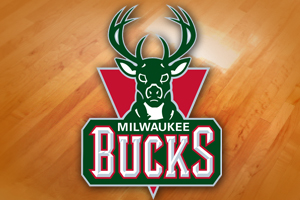 MILWAUKEE, WI (WSAU) The night after they rallied from 15 points down to win, the Milwaukee Bucks learned how it feels on the other side of that score. A third-quarter collapse cost Milwaukee a 103-87 home defeat Friday night against Detroit.
The Bucks lead was eight points at half time. Then, in the third quarter, the Pistons took over and ran Milwaukee off its own court, 33-11. It was the first loss under interim coach Jim Boylan.
Bucks shooters had a hard time finding the range, hitting just 40 percent from the field. Brandon Jennings and Beno Udrih led the Milwaukee scoring with 15 points apiece. Monta Ellis added 13 points and a team-high five assists.
Center Greg Monroe lead Detroit with 26 points and 11 rebounds.
Milwaukee's record of 18-17 is good for eighth place in the NBA Eastern Conference standings. They play in Toronto Sunday afternoon.