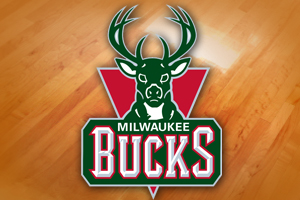 PHOENIX, AZ (WSAU) The Milwaukee Bucks will try to end a 24-game losing streak at Phoenix tonight. The Bucks have had nine head coaches during that stretch – and some have gotten downright testy when the subject is brought up.
Terry Stotts once snapped that the streak means absolutely nothing, because teams have different players each year. Current coach Jim Boylan takes a much lighter approach. He jokes that Franklin D. Roosevelt was in the White House the last time the Bucks won in Arizona. Actually, it was Ronald Reagan who was president when Milwaukee earned its last victory at Phoenix in 1987 – and Boylan knew that.
Don Nelson was the coach, and current Bucks assistant Sidney Moncrief was Nellie's top-scoring guard. The Suns' current arena, the U-S Airways Center, opened in 1992 – and the Bucks have never won in that building. Tonight could be Milwaukee's best chance in years to pull off a victory. Phoenix has struggled this season after Steve Nash went to the Lakers – and the Bucks are 9-and-9 on the road.
The Suns have lost 12-of-14, including a nine-point decision at Milwaukee last week. A Bucks' win tonight would give them their first victory in a Western Conference arena this season. They're 0-and-5 on those floors.