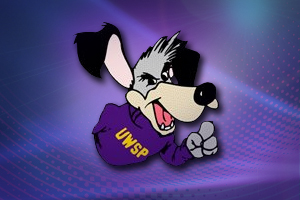 STEVENS POINT, WI (UWSP) - The UW-Stevens Point wrestling team made a huge leap and is ranked No. 6 in the latest Brute National Wrestling Coaches Association Division III rankings.
Week 6 rankings
UWSP was previously ranked No. 12.The Pointers were dominant in their title run of the Budd Whitehill Division III Wrestling Duals on Jan. 11-12.Four Pointers are ranked in the top 10 of their respective weight classes.
Jordan Kust
(Clintonville, WI/Shawano) (25-3) sits at No. 10 in the 141 pound weight class and
Jordan Schulte
(Mosinee, WI/Mosinee) (15-4) is ranked No. 9 at 165 pounds.
Ryan Conat
(New London, WI/New London) (24-0) is ranked No. 5 at 174 pounds while
Dustin Wozniak
(Stanley, WI/Stanley-Boyd) (21-4) broke into the rankings at No. 10 in the 197 pound weight class.UWSP hosts UW-Parkside Tuesday, Jan. 22 at 7 p.m. on Salute to the Troops Night. The following website takes you to UWSP Athletics webpage for more stats and photos:
Pointers wrestling jumps to No. 6 national ranking