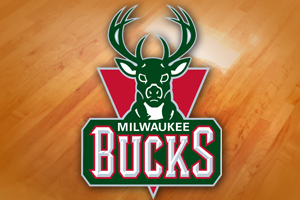 CLEVELAND, OHIO (WSAU) Strong outings by Ersan Ilyasova and Monta Ellis weren't enough to get a victory. The Milwaukee Bucks blew a 20-point third-quarter lead in a 113-108 loss in Cleveland.That ended Milwaukee's winning streak at three in a row.
Ilyasova scored 30 points and Ellis had another 21, to go with nine assists and a half-dozen rebounds. The Bucks led 79-59 in the third period, but Cleveland took over from that point to the end of the game.
Milwaukee had built up a big lead with hot shooting from the perimeter and eventually wound up hitting half of its 28 shots from three-point range.
The Bucks host Golden State tonight. You can hear the game on Foxsports AM 1390 & Fm 93.9 at 7:10.