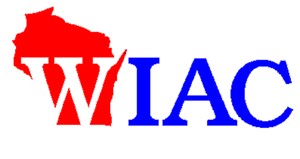 MADISON, WI (UWSP) – UW-Stevens Point junior swimmer uuk Dekkers and senior wrestler Jordan Schulte (Mosinee, WI/Mosinee) have been named Wisconsin Intercollegiate Athletic Conference (WIAC) Athletes of the Week in their respective sports for their performances last week.
Competing in a dual meet against UW-La Crosse on Jan. 26, Dekkers earned three first-places finishes. In the 1,000-yard freestyle, he posted a time of 10:28.50, which was six seconds ahead of the second- place finisher. In the 500-yard freestyle,Dekkers also took home first place posting a time of 4:57.71, almost seven seconds ahead of the next best. Finally, in the 400-yard freestyle relay, Dekkers helped the Pointers to a first-place finish as they posted a time of 3:11.85.Schulte went 4-0 at the UW-Whitewater invitational on Jan. 26. Against Elmhurst College (Ill.),
Schulte won by a major decision for his first win of the day. In his second matchup, he pinned his Trine University (Ind.) opponent in four minutes. In round three, Schulte defeated the No. 8-ranked James Meyer from Olivet College (Mich.), winning on a 5-3 decision. To cap off his day, he helped the Pointers cruise past Manchester University (Ind.) as he won by decision, 8-1.