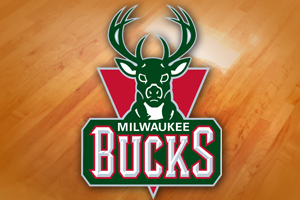 MILWAUKEE, WI (LEARFIELD-WSAU) The Milwaukee Bucks are expected to finalize a trade today in which small forward Luc Richard Mbah a Moute goes to the Sacramento Kings in exchange for two draft picks. Reports say the Bucks will get a second-round pick in 2016, and another second-rounder in 2018.
The deal was reported just hours before the league's moratorium on trades and contract signings ended at 11 last night. On Twitter, Mbah a Moute said he had just arrived in his native Cameroon when he learned of the deal – and he thanked the Bucks organization and Milwaukee fans for being a home to him for the past five years.
Kings' general manager Pete D'Alessandro said he hopes Mbah a Moute will bolster his team's defense, which gave up a league-high 105 points a game last season. The 26-year-old Mbah a Moute was the Bucks' main stopper on defense, averaging about seven points and five-and-a-half rebounds a game for his career. He's had injury problems the last two seasons, and had knee surgery last summer.