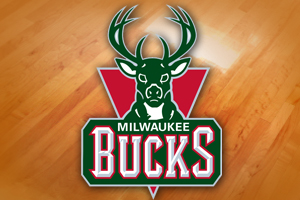 MILWAUKEE, WI (LEARFIELD-WSAU)It's been two weeks since N-B-A teams have negotiated with free agents – and so far, nobody but Milwaukee has expressed an interest in Bucks' point guard Brandon Jennings.
The Bucks were hoping to get Atlanta point guard Jeff Teague, but the Hawks kept the restricted free agent by matching his four-year, 32-million-dollar offer on Saturday.
Jennings was looking in on the Bucks Sunday, as he sent two tweets to N-B-A T-V during its broadcast of Milwaukee's 69-61 Summer League win over New Orleans in Las Vegas. Jennings said quote, "Whatever you hear in the media isn't true – I haven't talked to anybody since the season was over … And I will continue not to talk to anyone."
The Bucks made a one-year, four-point-three-million dollar qualifying offer which gave Milwaukee the chance to match any offer Jennings gets – and G-M John Hammond has said the Bucks would do what's necessary to keep him.