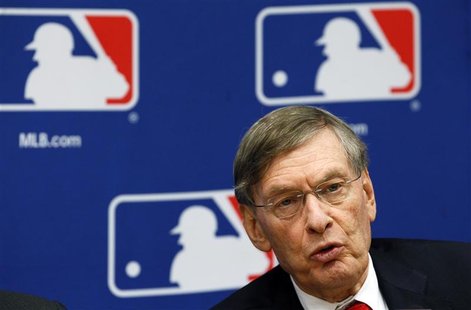 NEW YORK, NY (LEARFIELD-WSAU) Baseball Commissioner Bud Selig says the sport is quote, "cleaner than it's ever been."
The former Brewers' owner told reporters at the All-Star Game yesterday that he's not being over-vigilant because he's worried about his legacy as the commissioner during the Steroid Era, which reached its peak in the late 1990's.
Baseball did not start drug-testing until 2003, and it was only last year when blood tests began for human growth hormone. Selig says he keeps hearing that baseball was slow to react, and he denies it. The commissioner also refused to say when suspensions might come down against players named in the Bio-Genesis performance-enhancing drug scandal.
Brewers' slugger Ryan Braun has been tagged in media reports as among about 20 players expected to be suspended for either 50-or-100 games after his name showed up in Bio-Genesis financial records. Selig says baseball is leaving quote, "no stone unturned" in the Miami clinic investigation, with its hiring of former Secret Service director Mark Sullivan to assist in the probe.