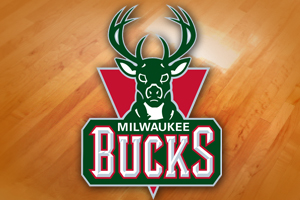 MILWAUKEE, WI (LEARFIELD-WSAU) All four of the Milwaukee Bucks' incoming veterans are now under contract. Center Zaza Pachulia and forward Carlos Delfino were the last to sign their deals yesterday.
Pachulia is getting 15-million dollars over three years. Delfino is getting at least six-and-a-half million dollars over two years. A possible third season at three-and-a-quarter million was not guaranteed.
Both Pachulia and Delfino are in their second stints with Milwaukee. Delfino played three years with the Bucks until a year ago, when he went to Houston. Pachulia has spent the last eight seasons with Atlanta, after playing one year with the Bucks in the 2004-'05 campaign.
The Bucks also brought in free agent shooting guard O-J Mayo from Dallas, and guard Luke Ridnour in a deal with Minnesota.