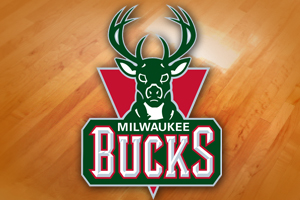 LAS VEGAS, NV (LEARFIELD-WSAU) The Milwaukee Bucks were eliminated from the N-B-A Summer League tournament in Las Vegas, after losing to the L-A Lakers 72-to-68 in yesterday's second round.
Center Robert Sacre hit a post-up shot in the lane with 1:44 left to put Los Angeles in front for good. Former Wisconsin forward Marcus Landry led the Lakers in scoring with 18 points. Landry, a Milwaukee native, has been training in suburban New Berlin in the hopes of latching onto his first N-B-A team since he graduated from the U-W in 2009.
Second-year forward John Henson led the Bucks with 16 points, 13 rebounds, and three blocked shots. Bucks' rookie guard Nate Wolters led a late Milwaukee rally that fell short. He scored all nine of his points in the second half.
The Bucks were seeded ninth, and the Lakers eighth among the 22 teams in the Summer League tournament. Milwaukee will a consolation game tonight against San Antonio to close out its Vegas schedule.