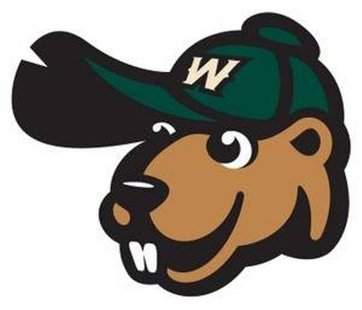 WAUSAU, Wis. (WSAU-Woodchucks) - The Wisconsin Woodchucks defeated the Thunder Bay Border Cats 4-2, as Wausau native Adam Kramer pitched six outstanding inning only surrendering one run in the victory.
The Border Cats struck first as Dylan Becker hit a homerun into the bullpen into right field to take an early 1-0 lead which was Kramer's only mistake of the night. The Woodchucks took the lead from the Border Cats when Matt Tellor hit a ground ball through the right side of the infield that brought both Edgar Figueroa and Tyler Steib home on the play to give them a 2-1 lead.
The Woodchucks added an insurance run in the bottom of the fifth inning as Levi Meyer singled up the middle bringing home Garrett Rucker to extend the 'Chucks lead 3-1. A ground out by Josh Goossen-Brown allowed Rucker to score again to give the Woodchucks a 4-1 lead in the bottom of the seventh inning.
The Border Cats cut the deficit to two when Tyler Duplantis scored when Figueroa's wild throw out of play allowed him to score to trail 4-2. It would be too little too late however, as Max Ising appeared in the ninth inning and recorded his eighth save of the season for the Woodchucks.
The Woodchucks got an outstanding pitching performance from Wausau native Adam Kramer as he went six innings pitched allowed just the first inning home run while striking out six batters as he was awarded his first win of the season.
The Woodchucks will have Monday night off as several of the players will be participating in the Big League Dreams Showcase down at Warner Park in Madison. The Woodchucks will return to action on Tuesday night when they finish their two-game series with the Thunder Bay Border Cats. First pitch on Tuesday will take place at 6:35 p.m. You can listen to the Woodchucks game on Fox Sports Wausau WRIG 1390 AM and 93.9 FM.