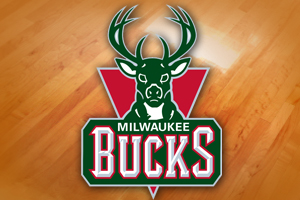 MILWAUKEE, WI (LEARFIELD-WSAU) The N-B-A Draft is three weeks from tonight, and the Milwaukee Bucks continue to bring in possible candidates for their two draft slots. Unlike some teams, the Bucks say they do not offer any guarantees to take a player at a certain position. The tactic is used to discourage other teams from auditioning the same players.
Bucks' scouting director Billy McKinney said there was speculation that Milwaukee offered guarantees to Larry Sanders and Brandon Jennings in their draft years – but it never happened.
Yesterday, the Bucks took a look at Milwaukee native Korey Lucious. He averaged 10 points and six assists for Iowa State last season, after he was dropped from the Michigan State team in 2011 for detrimental conduct.
The Bucks also auditioned Marquette senior Trent Lockett yesterday along with D-J Stephens of Memphis, Jack Cooley of Notre Dame, Dewayne Dedmon of U-S-C, and D-J Seeley of Cal State-Fullerton.