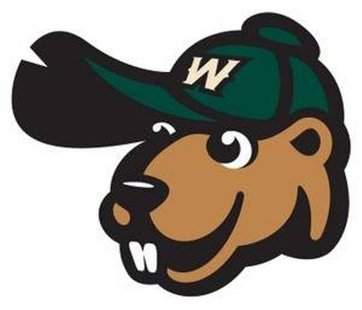 WAUSAU, WI (WRIG-WOODCHUCKS) - The Wisconsin Woodchucks game versus the Battle Creek Bombers was postponed due to rain.
Prior to the rain falling, Tyler Steib was fifth overall in the Northwoods League with a .421 batting average coming into Wednesday night's game. He would get things going in the bottom of the first for the Woodchucks singling to left field then stole second base to get into scoring position. The very next batter Garrett Rucker would hit a scorcher past Bombers first baseman Derek Hasenbeck allowing Steib to score on the play. Rucker would also advance into scoring position as he also stole second base and later would advance to third on a soft grounder by Matt Tellor. Jake Peter would then hit a fly ball into left field deep enough to score Rucker on the sacrifice fly now giving the Woodchucks a 2-0 lead.
After an hour long rain delay officals postponed the game. Details regarding resumption of this game will be given in a future news release and on woodchucks.com.
The Woodchucks will be back in action tomorrow night against the Madison Mallards at Athletic Park. First pitch is scheduled for 6:35.