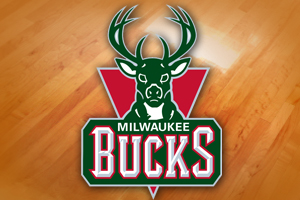 MILWAUKEE, WI (LEARFIELD-WSAU)The new coach of the Milwaukee Bucks will bring in his own assistants. The team confirmed yesterday that Sidney Moncrief, Joe Wolf, Bill Peterson, Anthony Goldwire, and Chris Gilmartin have all been let go.
Wolf – a former high school star from Sheboygan – spent five seasons on the Bucks' staff under head coaches Scott Skiles and Jim Boylan. Boylan was fired almost a month and a half ago, and former Atlanta coach Larry Drew was named to replace him.
Gilmartin had been with the Bucks for 16 years, including 10 as a scout. He was promoted to the bench in January after Skiles left. Moncrief – a former Bucks' star whose Number-Four is retired – said he expected Drew to bring in his own staff.
Drew has not named his staff yet. Two of his former Atlanta assistants were on hand yesterday, as the Bucks auditioned six players in advance of the June 27th N-B-A Draft. Those two are Bob Bender and Kenosha native Nick Van Exel.