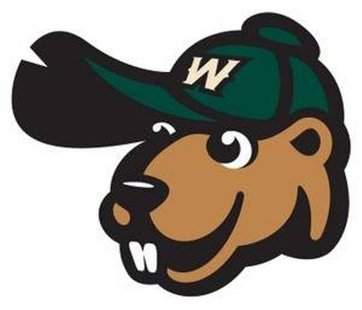 WISCONSIN RAPIDS, Wis. (WSAU-WOODCHUCKS) — The Wisconsin Rapids Rafters completed a sweep of a double-header with the Wisconsin Woodchucks with a walk-off 4-3 victory in the bottom of the seventh.
The game would be tied heading into the bottom of the seventh and final inning of play. After a two-out, infield single by Charlie Curl, Robbie Coman would reach on an error by Kirby Taylor to extend the game. Erik Payne hit a groundball to short, and Madison Carter's throw to third base was wide, allowing Curl to score and making the Rafters the walk-off victors.
The Woodchucks, after struggling offensively in game one, would wake their bats up in the top of the first. With the bases loaded and one out, Rob Bennie flew out to left, but it was deep enough to score Austin Diemer from third and give the 'Chucks a 1-0 lead. Two batters later, Kirby Taylor singled back up the middle to score Matt Tellor and John Clay Reeves and put the 'Chucks on top 3-0.
The lead would not last long, however, as the Rafters tied it back up in the second. After Woodchuck starter Matt Ditman quickly retired the first two batters, he ran into trouble with two outs. The Rafters strung together four hits and a walk to put three runs on the board and tie the ball game up at three runs apiece.
That would be all that Ditman would allow as he shut down the Rafters through the rest of the game. Outside of the three-run second, Ditman allowed no runs on no hits and received a no-decision.
The series will head back to Wausau Thursday with first pitch at 6:35.