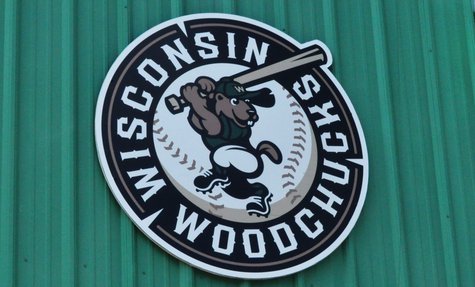 LaCROSSE, Wis (Woodchucks-WSAU) The La Crosse Loggers used two home runs to outduel the Wisconsin Woodchucks in the rubber game of a three-game series by a score of 5-1.
The Loggers offense would kick off the action in the bottom of the first inning off of Woodchuck starter Matt Ditman. Mike Nadratowski hit a fly ball into the left field corner that rattled around near the Logger bullpen long enough to allow Nadratowski to come all the way around for an inside-the-park home run, giving the Loggers a 1-0 lead.
The 'Chucks would answer that with a home run of their own in the top of the third. With the bases clear and one out, Garrett Rucker clubbed his first home run of the season far over the right-field wall for his first game of the season, tying the game at one apiece.
The Loggers would tack on one more run in the fourth off of Ditman on an RBI double by Austin Rei, but that would be all that Diman would allow on the day. The Rice right-hander went four innings, allowing two runs on six hits while recording six strikeouts.
The long-ball would come into effect again in the sixth as the Loggers added onto their lead. Max McDowell hit the first pitch he saw from reliever Ryan McCarthy far over the left-field wall for a solo home run to extend the Logger lead to two runs.
The Loggers would tack on one more run in both the seventh and eighth innings, but they would not need them as they shut down the Woodchucks 5-1.
The Woodchucks will have their first off day of the season tomorrow before heading back to Athletic Park on Tuesday. The 'Chucks will be facing the Loggers again back in Wausau with Tuesday's first pitch scheduled for 6:35 on Fox Sports AM-1390 FM-93.9.