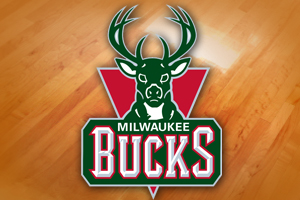 LOS ANGELES, CA (WSAU) The Milwaukee Bucks ended a four-game winning streak last night with a 117-to-101 loss to the Clippers in Los Angeles. Blake Griffin earned his third career triple-double for the Clips with 23 points, 11 rebounds, and 11 assists in 33 minutes.
The game was close until early in the fourth quarter, when L-A went on a 15-to-3 run to go up by 17. Griffin highlighted the run with a windmill dunk that brought a sold-out crowd at the Staples Center to its feet. Jamal Crawford led L-A with 25 points. The Clippers shot 54-percent on the night, in winning their 12th home game in their last 13.
Monta Ellis scored 13 points in the first quarter, and he led the Bucks with 22 for the night. Brandon Jennings had 18 points and 12 assists – giving him 48 helpers in his last three outings.
Bucks' coach Jim Boylan said his team could not keep up with the Clippers' constant inside attack at the end – and as a result, Milwaukee fell two-and-a-half games behind Boston for the Number-seven Eastern Conference playoff spot.
The Bucks will stay out West to play Golden State on Saturday night.