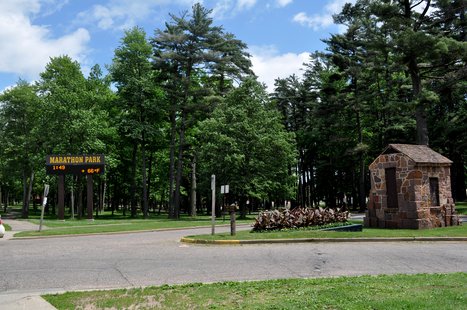 WAUSAU, Wis. (WSAU) - Get out and take a walk for your heart and everyone else's with the annual Wausau Heart Walk.
It's the annual fundraiser for the American Heart Association in Central Wisconsin. Organizer Leah Alters says it all kicks off bright and early on Saturday morning at Marathon Park. "Registration starts at 8am with our presentation from WIFC's Dave and Stacy at 8:30." The walk itself starts at 9 am.
The event is both a fundraiser for the Heart Association and an effort to get people out and moving for their own health. Leah says they've got some dedicated volunteers and walkers ready to go. "Rain or shine, wind or sunshine, we'll have individuals coming out to walk."
You can sign up online at www.wausauwiheartwalk.org.