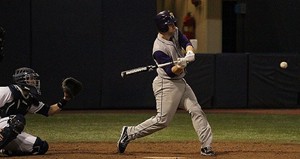 APPLETON, WI (WSAU) - UW-Stevens Point's baseball season is over. The Pointers suffered their second loss in the NCAA Division 3 Tournament Monday afternoon against the Huskies from Southern Maine.
The Pointers couldn't keep Southern Maine from hitting, as they lost 8-1 at Appleton's Fox Cities Stadium.
The Pointers started the weekend tournament with two come from behind victories, but, couldn't pull off the late inning heroics in their last two games.
Stevens Point finishes their season at 41-11 overall.