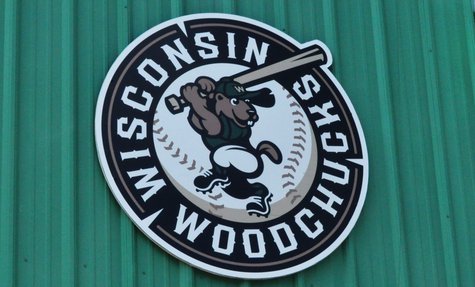 WAUSAU, WI (WRIG-Wisconsin Woodchucks) - Mother nature decided to intervene at the home and season opener for the Woodchucks' 2013 season on Wednesday night at Athletic Park.
After finishing the third inning, the rain and lighting found its way to the field when NWL umpires decided to call both teams off the field.
The Woodchucks crossed home plate first in the bottom of the third inning. Tyler Steib reached on a hit-by-pitch with two outs in the inning. Steib would steal second base in the next at-bat with Garrett Rucker up to bat. Rucker would then hit an infield hit to the shortstop which allowed Steib to advance to third on the play. In the first pitch of Matt Tellor's at-bat, Rucker was caught in a run down. However, the Green Bay infield's attention was quickly drawn to Steib who was trying to score on the play. Steib beat out the throw at home to score the game's only run before the game was postponed due to the rain.
As a result of Wednesday night's postponement, the Woodchucks and Bullfrogs will resume play when the Bullfrogs come back to Athletic Park on June 11th as part of a double-header on that night. The second game of that double header will be a seven inning game. Start time for the postponed game is still yet to be determined.
More information will be posted on the Woodchucks' website when it becomes available.
Rest of Scores
Suspended games
Lakeshore leading Wisconsin Rapids 6-2
St Cloud & Waterloo tied 0-0
Finals
Duluth 9 Alexandria 4
Madison 4 Eau Claire 2
Battle Creek 1 La Crosse 0
Rochester 11 Mankato 4
Willmar 7 Thunder Bay 1