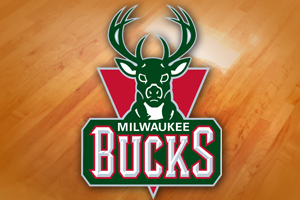 MILWAUKEE, WI (LEARFIELD-WSAU) After three games, Milwaukee Bucks' coach Larry Drew admits having a hard time setting a rotation -- but he says he can't do anything until his two point guards return.
Drew hopes starter Brandon Knight can be ready for the team's next game on Wednesday night at home against Cleveland. Backup point guard Luke Ridnour is still out with a sore back.
While Gary Neal and rookie Nate Wolters share time at the point, Drew says other players are being forced out of their natural positions -- like forwards Caron Butler and Khris Middleton.
Meanwhile, center Larry Sanders tells N-B-A-Dot-Com he's not getting enough playing time. He had foul trouble in the season opener at New York, and struggled against his opposing centers in Friday night's win at Boston and Saturday's home-opening loss to Toronto.
Sanders said quote, "When you sit the last three-quarters of each game, I can't have carryover -- and it's hard." Drew says the larger centers pose problems for Sanders. The coach also says Sanders is trying to learn his new system, and new teammates. For now, Drew says he wants Sanders to play with energy -- and the other things will fall into place.